Knox Rentals, Family Owned and Operated Since 1954.
From aerial lifts to wood chippers, we have the best priced, highest quality equipment and tool rentals to handle all of your needs along with the fastest delivery service in the industry. GIVE US A CALL TO SEE THE DIFFERENCE. 610-696-2996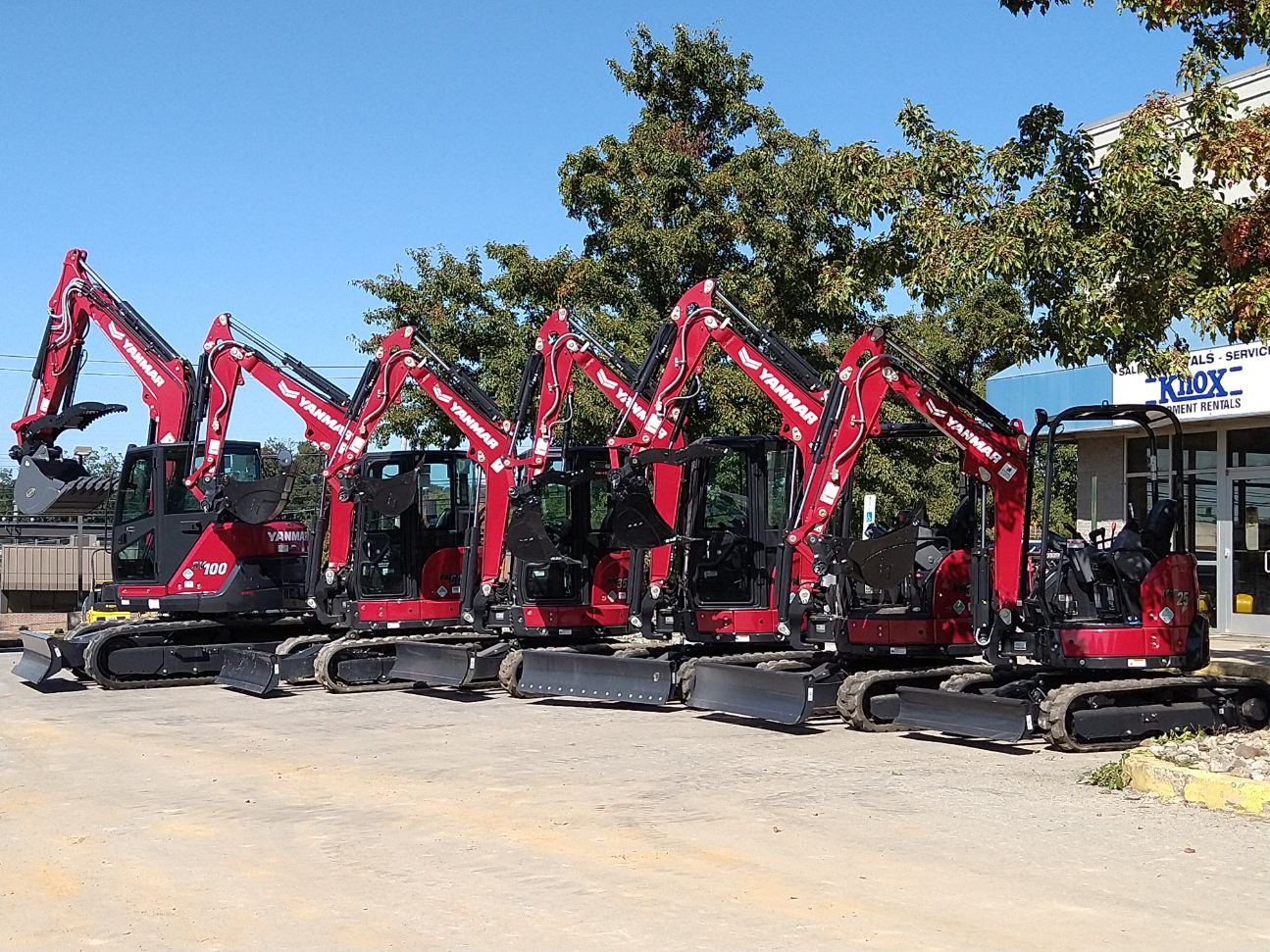 YANMAR EXCAVATOR SPECIALS
Low rate financing and deep discounts available on Yanmar excavators and machinery.
SAW AND DIAMOND BLADE SPECIALS!
Guaranteed lowest pricing on cut off saws and diamond blades. Ask about package deals
2015-2019 READERS CHOICE AWARD WINNER
THANK YOU DAILY LOCAL READERS FOR MAKING US A WINNER AGAIN IN 2019!!!
New Product - Yanmar Track Dumper
New low ground pressure track carrier is perfect for moving material on soft or uneven surfaces.
Knox Rentals, West Chester, PA.
421 East Market Street, West Chester, PA 19382
Monday-Friday 7 am — 5 pm
Saturday 7 am — 12 pm ( Seasonal )
Knox Rentals West Chester
Monday-Friday 7 am — 5 pm Saturday 7 am — 12 pm ( Seasonal )
Knox Rentals, Downingtown, PA
300 Boot Rd, Downingtown, PA 19335
Monday-Friday 7 am — 5 pm
Saturday 7 am — 12 pm ( Seasonal )
300 Boot Rd Downingtown, PA 19335
300 Boot Rd, Downingtown, PA 19335 Monday-Friday 7 am — 5 pm Saturday 7 am — 12 pm ( Seasonal )